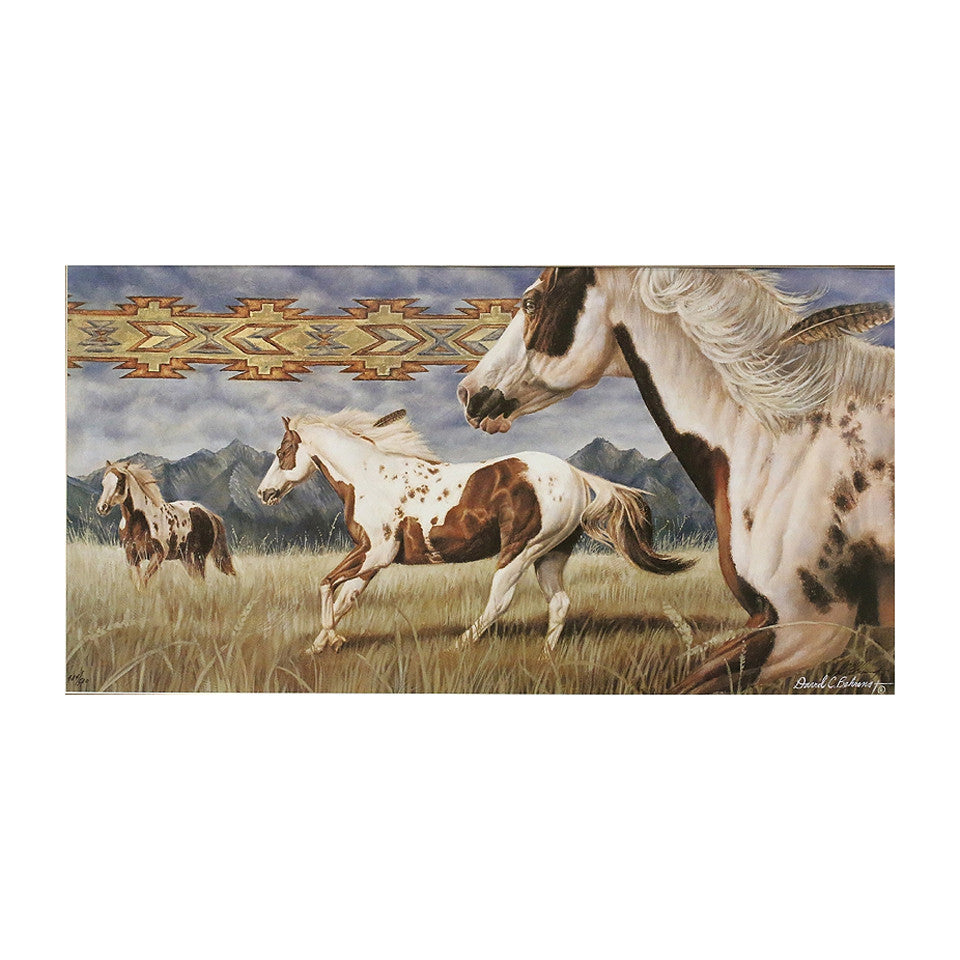 Wind Weaver Limited Edition Lithograph
Ever since the first horse arrived in the Americas a special bond was forged with Native Americans. The paint horse was especially revered by the Plains Indians and were owned by the elite of the tribe.
This highly collectible artist proof featuring captures all the fine detail and color of the original painting. The image size measures 15" X 29" and is limited to 100 reproductions. Each artist proof is hand signed, numbered and inspected by the artist.  A certificate of authenticity and a story describing the painting written by the artist, David Behrens, is also included.