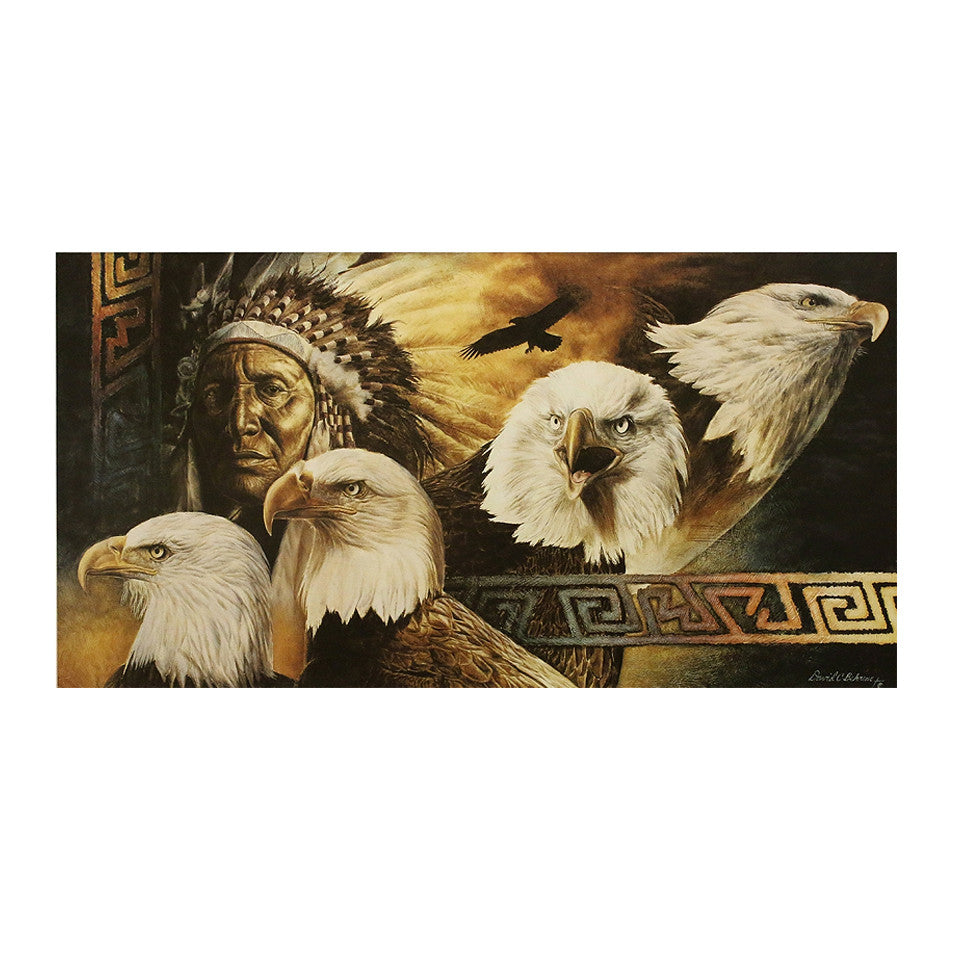 Lakota Twilight Limited Edition Lithtograph
The bald eagle evokes a powerful presence to Native Americans. The headdress, first created by the Lakota people, was ornamented in majestic eagle feathers and only worn by the chiefs of the tribe.
This highly collectible limited edition lithograph featuring Lakota Twilight captures all the fine detail and color of the original painting. The image size measures 17 1/2″ X 33" and is limited to 750 archival reproductions. Each limited edition lithograph is hand signed and numbered. A certificate of authenticity and a story describing the painting written by artist David Behrene is also included.