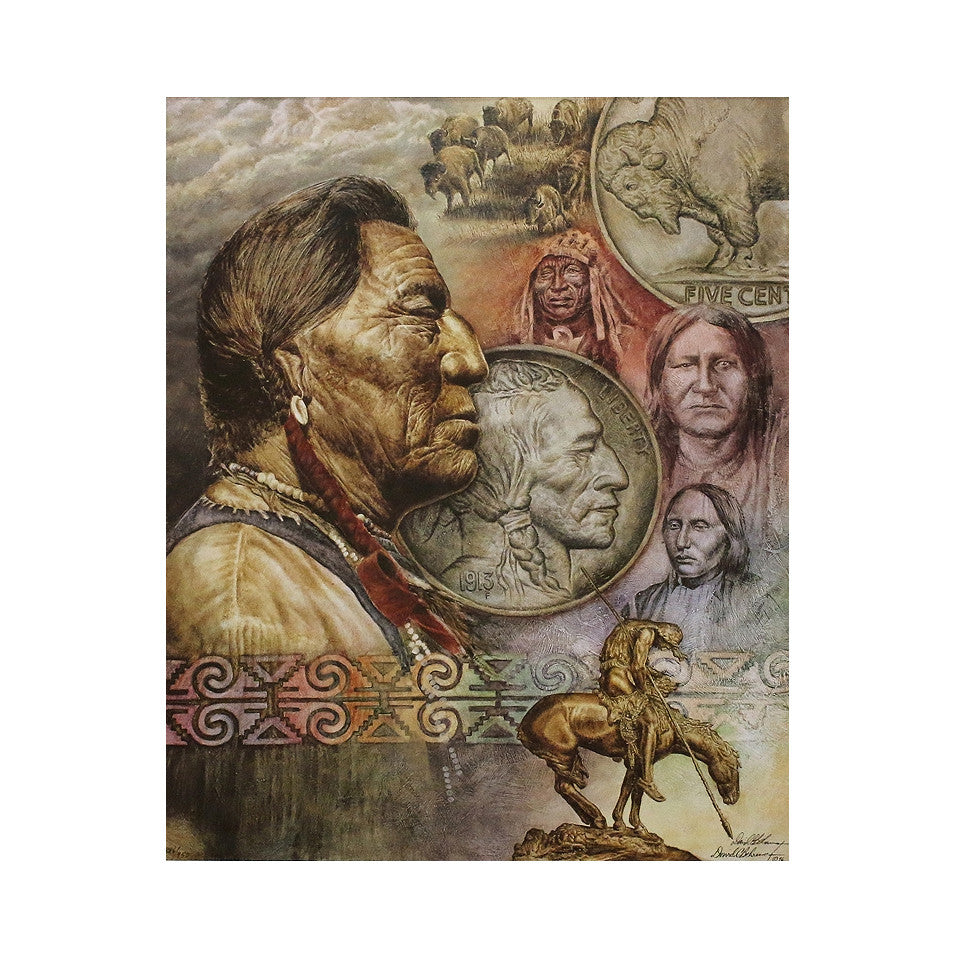 Five Cent Peace Limited Edition Lithograph
 Known as the most recognizable coin in US history the buffalo nickel, created by James Earl Fraser in 1913, was not the likeness of one man but a composite based on Frasers four favorite models; Two Gun White Calf, Iron Tail, Two Moons and Big Tree.
This highly collectible limited edition lithograph featuring Five Cent Peace captures all the fine detail and color of the original painting. The image size measures 24" X 19" and is limited to 950 archival reproductions. Each limited edition lithograph is hand signed and numbered. A certificate of authenticity and a story describing the painting written by artist David Behrens is also included.